Reading Time:
2
minutes
Step 1: Open Start > Administrative Tools
Step 2: Right click on Task Scheduler and click Run as Administrator
Step 3: Click Create Task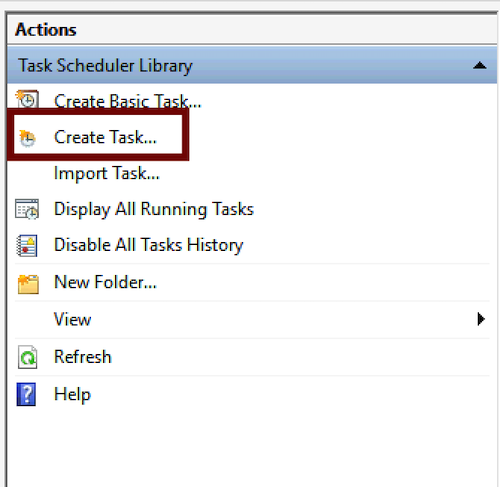 Step 4: Give the task a name, Choose Configure for as Windows Server 2019.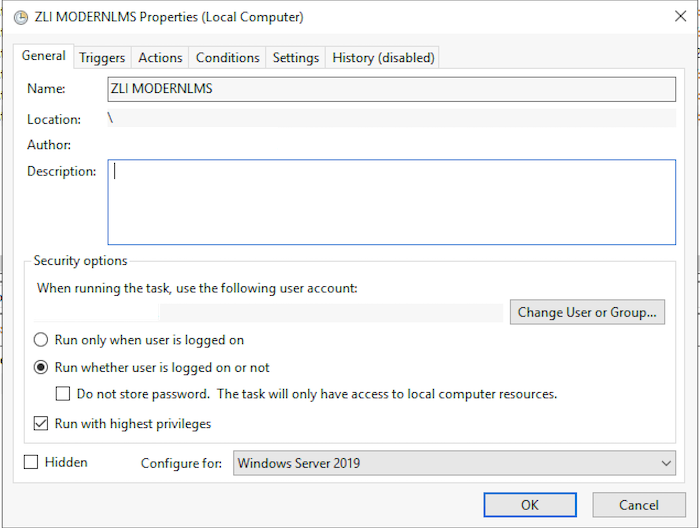 Step 5: Under trigger add New.
Important to set the task as One time. Due to a bug in Windows Server, repeating Daily tasks will not work.
Step 6: For actions, add the app and argument.
Example:
D:\php-7.4.32-Win32-vc15-x64\php-win.exe -f D:\modernlms\root\admin\cli\cron.php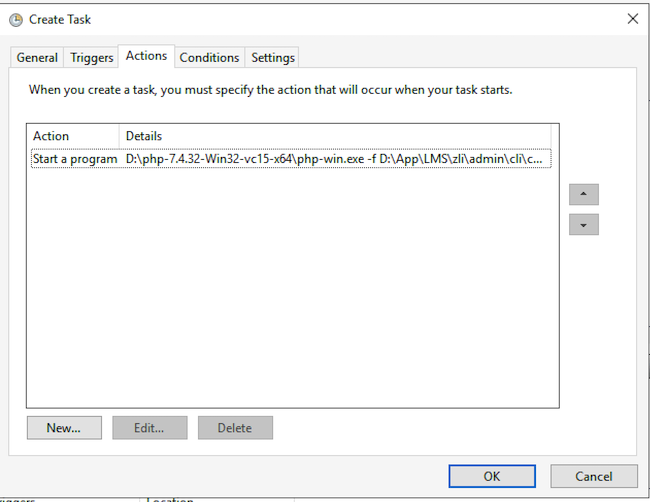 Step 7: The final tab, set as below